Basic Surgical Skills Course (CAMBODIA)
5th and 6th June 2019
The University of Health Sciences, 73 Preah Monivong Blvd (93), Phnom Penh, Cambodia
About
The Basic Surgical Skills Course (BSSC) focuses on key technical skills including knot tying and the safe, effective use of instruments. Following a review and practice of key principles, the course will rapidly contextualise these skills into high-fidelity simulated models, largely using animal material.

The Basic Surgical Skills Course (BSSC) has continued to evolve and has proven to be popular in many countries around the world and is now a mandatory component of the surgical training curriculum. At present, there is no structured training course in Cambodia. Therefore, the Basic Surgical Skills Course (BSSC) could provide a foundation for the development of a formal curriculum.

The concept of running the BSSC in Cambodia evolved from discussions between Mr Wee Lam, a Consultant Plastic and Hand Surgeon, and Mr Jim Gollogly, a Consultant Surgeon based at The Children's Hospital in Phnom Penh.
Target Audience
Doctors working in Cambodia; Medical Students studying in Cambodia
Faculty
Speakers:
Mr David Sedgwick, BSc MedSci [Hons](St A), MB ChB (Edin), FRCSEd
Consultant General Surgeon
Fort William, United Kingdom
Ms Victoria Dobie
Associate Specialist in Trauma and Orthopaedics
Borders General Hospital, Scottish Borders, United Kingdom
Mr Paul Fisher, FRCS
Consultant General Surgeon
Caithness General Hospital, Wick, United Kingdom
Mr Ian W J Wallace, KSt J, MB ChB, BSc, FRCSEd
Consultant General Surgeon
St. John's Hospital, Livingston, United Kingdom
Technical Support:
Dr Sarah Sholl, BSc, MScR, PhD, MBA
Lecturer
Edinburgh Napier University, Edinburgh, United Kingdom
Dr Claire Lindsay, MSc, MA, PhD, MCIPS, FHEA
Lecturer
Edinburgh Napier University, Edinburgh, United Kingdom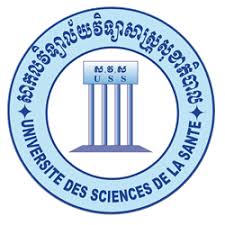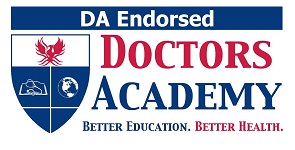 Quick Information
Places are currently available.
Date
5th and 6th June 2019

Time
0800 – 1700 hours
Venue
Google Maps
The University of Health Sciences, 73 Preah Monivong Blvd (93), Phnom Penh, Cambodia
Course Fee
Free for Cambodian Nationals working in Cambodia
Closing Date
Places will be offered on a first-come-first-served basis and therefore we are unable to provide a precise closing date.
No of Places
20
Dress code
Professional/Semi-formal
Downloads and Links