Clinical Investigations for Finals
10th February 2018
Royal Society of Medicine, London
About
This meeting aims to teach students how to systematically interpret clinical investigations relevant to final year examinations, including:
Arterial blood gases (e.g. respiratory failure, metabolic acidosis)
Electrocardiograms (ischaemia and arrhythmias)
Chest and abdominal x-rays (infection, pneumothorax, bowel obstruction etc.)
Basic computerised tomography (CT) of the chest, abdomen and head
Students will be exposed to a greater range of of pathology in one day than they are likely to see on their respective clinical placements. Whilst this course has been designed specifically for final-year students, all years are welcome!
Intended Audience
Medical students who want to gain extra revision in clinical investigations before their final exams.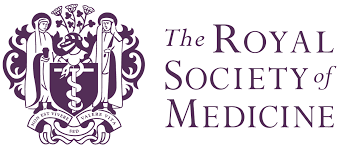 Quick Information
Places are currently available.
Date
10th February 2018

Venue
Google Maps
Royal Society of Medicine, 1 Wimpole Street, London, W1G 0AE
Closing Date
Places will be offered on a first-come-first-served basis and therefore we are unable to provide a precise closing date.
Dress code
Professional/Semi-formal
Downloads and Links