Orthopaedic Evaluation of X-Rays (OEOX) Course
22nd June 2022

Doctors Academy International Education and Training Centre, Cardiff

About
Delivered by Consultants in Trauma and Orthopaedic Surgery, this one-day course aims to provide junior doctors and allied healthcare professionals who are involved in the care of trauma patients presenting with fractures with the necessary knowledge to evaluate trauma radiographs and to minimise missed diagnoses.

The course will discuss commonly missed symptoms and signs, as well as offer strategies for the interpretation of different radiographs. The day will consist of case-based discussions in the form of interactive lectures and small-group teaching.
This course will also be suitable for clinical year medical students who are starting as Foundation Year Doctors in August 2022.
Aimed at:
Foundation Year 1 and 2 Doctors
Core Surgical Trainees
Specialty Trainees in Trauma and Orthopaedics (ST3-ST6)
Junior Doctors in A&E
GP Trainees
Nurse Practitioners
Clinical Year Medical Students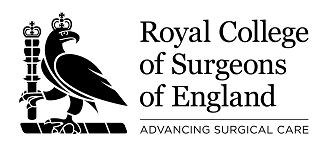 Quick Information
Places are currently available.
Date
22nd June 2022


Venue
Google Maps
Doctors Academy International Education and Training Centre, Cardiff
Course Fee
£95.00
(Medical Students from all Medical Schools will be eligible for an educational grant that will allow attendance at this course for a reduced fee. Details are available upon registration.)
Closing Date
Places will be offered on a first-come-first-served basis and therefore we are unable to provide a precise closing date.
No of Places
20
Dress code
Professional/Semi-formal
Downloads and Links