Student Policy Initiative
20th - 21st January 2018
Royal Society of Medicine, London
About
The Royal Society of Medicine invites UK medical students to contribute their perspectives to its fifth review of undergraduate education, focusing on encouraging innovation in the medical school curriculum, which will be submitted for peer-review publication.

In 2014, the RSM Student Section established an initiative to ensure that student contributions are better represented in UK health and education policy. Undergraduates are connected with health-service leaders - collaborating to affect change through policy reviews and recommendations - with a view to improving patient care and population health.

The NHS Five Year Forward View recognises that supporting innovation across the healthcare system is integral to ensuring service transformation and improved patient outcomes, with creating conditions for collaborative approaches central to achieving this. Over this two-day forum, we will consider the ways in which innovation can be encouraged and supported at undergraduate level, exploring a grassroots approach to fostering innovative thinking amongst a future workforce and propose recommendations for improvement.

This is an exciting opportunity to contribute to our report, which will then be published with all in attendance recognised as authors.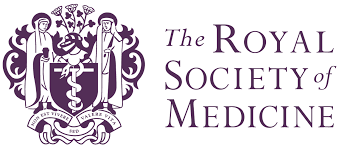 Quick Information
Places are currently available.
Date
20th - 21st January 2018

Venue
Google Maps
Royal Society of Medicine, 1 Wimpole Street, London, W1G 0AE
Closing Date
Places will be offered on a first-come-first-served basis and therefore we are unable to provide a precise closing date.
Dress code
Professional/Semi-formal
Downloads and Links