Surgical Site Infections and Outcomes in Surgical Oncology Meeting
17th August 2021
18th August 2021
19th August 2021
Cordis Hotel Auckland, 83 Symonds Street Auckland, New Zealand

About:
The course will cover a comprehensive review of Negative Pressure Dressings used in General Surgery. It will provide attendees with an opportunity to learn from experienced General Surgeons through lectures, discussions and live demonstrations.

Attendees are encouraged to ask questions and interact with the faculty during the course.
Enquires:
For all queries please contact ProfEd.ANZ@smith-nephew.com
Participant Profile:
This course is open to consultant general surgeons and registrars with an interest in Negative Pressure Dressings and implementing the technology into their practice.
Learning Objectives:
By attending this course, participants will be able to:
Increase their understanding of the safe and efficacious use of Negative Pressure Dressing devices and competencies required
Improve their surgical skills using Negative Pressure Dressings
Faculty:
Mr Edmund Leung
MB BS 2000 Imperial College London; MB BS 2000 Lond;
CCT (UK) (Gen Surg) 2013; FRCS (Gen surg) Edin 2013
International Centre for Colorectal & Peritoneal Surgery

Edmund Leung is a consultant general surgeon and accredited surgical oncologist recently joined in New Plymouth. After his training, he undertook a fellowship in Basingstoke, an International centre for colorectal & peritoneal surgery. Mr Leung's subspecialty interests are minimally invasive cancer resection including endoscopic and transanal surgery.

Mr Leung's other passion is leadership in training. Just prior to coming to New Zealand, he was a Royal College Training Convenor and a clinical lecturer for Cardiff University. In his spare time, he worked closely with Doctors Academy, a charity run by doctors for the future doctor. Mr Leung is also an examiner for the European Board of Surgery and a grant reviewer for the Polish National Science Centre. He Is also the International ambassador for the British Association of Surgical Oncology council.

He has published over 60 peer-reviewed articles and has a book on Colorectal Cancer. In 2019, Mr Leung was awarded the National Silver Scalpel Surgeon of the year by the Royal College of Surgeons of England.

Mr Far Al-Haddawi
MB ChB 1985 Baghdad; FRACS 2007

Far Al-Haddawi is a Specialist Breast, Endocrine and General Surgeon, practices at Taranaki Base Hospital, Hawera Hospital and Southern Cross Hospital, New Plymouth. Mr El-Haddawi is a Fellow of the Royal College of Surgeons of Edinburgh and The Royal Australasian College of Surgeons. Completed his General Surgical specialization training in New Zealand followed by two years of post Fellowship training at North Shore Hospital New Zealand and The Royal Brisbane and Womens Hospital – Australia, concentrating on Breast and Endocrine Sub-Specialization. He took up his post as a Consultant Surgeon with Taranaki District Health Board in 2008. He is a foundation member of Breast Surgeon of Australia and New Zealand, and member of the International Society of Endocrine Surgeons and International Surgical Society.

He has strong interest in Breast Surgery especially for cancer, including the breast conservative surgery, Sentinel Node Biopsy and Axillary Surgery. He also has a strong interest in Endocrine Surgery for the Thyroid gland and the Parathyroid glands.

Falah is an active member of the surgical team at Taranaki Base Hospital; with weekly full day theatre list for major cases and weekly operative session for minor procedures. He is the supervisor of Surgical Trainees with strong interest in Teaching. He also operates at Southern Cross Hospital, and is a Visiting Consultant at Hawera Hospital.

Mr El-Haddawi is the director of Haddawi Surgery Ltd., runs his private rooms from Carefirst Medical Centre in New Plymouth.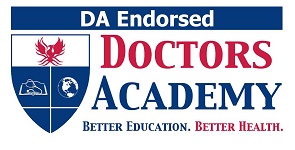 Quick Information
Places are currently available.
Date
17th August 2021
18th August 2021
19th August 2021

Venue

Cordis Hotel Auckland, 83 Symonds Street Auckland, New Zealand
Course Fee
Free
Closing Date
Places will be offered on a first-come-first-served basis and therefore we are unable to provide a precise closing date.