Dublin Infant Hip Ultrasound Update Course: For the Diagnosis and Management of Developmental Dysplasia of the Infant Hip Using the Graf Method
23rd April 2021 (Friday)
Online Course Held Via Zoom
Description
This update course, previously run in Dorchester as the West Dorset Hip Update Course and later in Cardiff as the Graf Ultrasound Update Course, is open to those who have previously attended a Basic Graf Course in Infant Hip Ultrasound (West Dorset, Cardiff, Dublin or London).
Aims and Objectives
To ensure that participants are competent and confident in the technique of hip sonography.
To address any pertinent technical or knowledge-related issues that participants are encountering.
To discuss in greater depth the clinical and ultrasonic management of children with Developmental Dysplasia of the Hip (previously known as Congenital Dislocation of the Hip) including new developments.
Suitable for
Midwives
Obstetric Nurses
Orthopaedic Surgeons
Paediatricians
Paediatric Surgeons
Physiotherapists
Radiographers
Radiologists
Sonographers
Speciality Nurses
Speciality Registrars and Trainees in any of the above disciplines
Surgical or Advanced Care Practitioners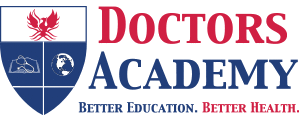 Quick Information
Fully-Subscribed.
Date
23rd April 2021 (Friday)

Venue

Online Course Held Via Zoom
Time
0900-1700 hours
Course Fee
€75.00
Closing Date
Places will be offered on a first-come-first-served basis and therefore we are unable to provide a precise closing date.
No of Places
36
Dress code
Professional/Semi-formal
Downloads and Links