The Christie - Doctors Academy FRCS (Gen Surg) Section 2 Course: Theory, Vivas and Clinical Examination
Online Sessions: 4th, 5th, 7th, 11th, 12th and 14th December 2023 (1830-2200 hours)
Face-to-Face: 6th and 7th January 2024
Christie Hospital, Manchester

About
The highly popular Christie-Doctors Academy FRCS (Gen Surg) Section 2 Course will be conducted as a hybrid course divided into two components, as outlined below. Delegates can choose to attend the full course (which is recommended) or only the face-to-face component of the course.

There will be six evenings of interactive discussions held via Zoom before the face-to-face component. These will take place on Monday 4th December, Tuesday 5th December, Thursday 7th December, Monday 11th December, Tuesday 12th December and Thursday 14th December 2023. These sessions will cover the following core topics in the FRCS syllabus (JCIE): Breast Surgery, Benign Upper GI Surgery, Malignant Upper GI Surgery, Benign Lower GI Surgery, Malignant Lower GI Surgery, HPB Surgery, Endocrine Surgery, Transplant Surgery, Trauma, Critical Care, and Statistics.

The face-to-face component of the course will be held on Saturday 6th and Sunday 7th January 2024 at The Christie Hospital in Manchester. On Saturday 6th January, there will be focused vivas in General Surgery, in the delegate's selected subspeciality, academic surgery (reading a paper/basic science/statistics), and trauma and critical care. On Sunday 7th January, there will be patient-focused clinical examination on real patients, as well as discussion on radiology and pathology. There will be no lectures during the face-to-face component of the course, and the entire weekend will be dedicated to vivas, discussions, and clinical examination of patients.

The highlights of this course include a high tutor-to-delegate ratio, coverage of all essential and high-yield theory, updates on current advances in all sub-specialities, vivas in all areas as in the exam, and clinical examination of patients.

Places are limited and will be offered on a first-come-first-served basis.
Reviews
Learning Outcomes
On completion of this course the candidate should be confident in their preparation for the oral and clinical parts of Section 2 of the examination.
The candidate should be able to present and discuss clinical cases as in an examination situation
Learn correct examination techniques.
Eligibility Criteria
ST5 or above/SpR Year 3 or above in General Surgery. Strongly advised for trainees who have completed the Section 1 (SBA and EMI component) of the exam or contemplating to do it soon. This course is ideal for those appearing for the examination in 4 to 6 weeks although some may benefit from doing the course a few months before the intended examination date.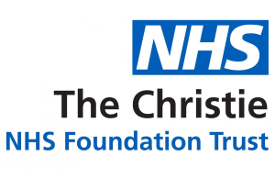 Quick Information
Places are currently limited.

There is only one place remaining for this course. We have hence closed the online registration system. If you wish to secure one of the last places, please email us at courses@doctorsacademy.org.uk and we will suggest the way to complete registration, provided the place is still available.
Dates
Online Sessions: 4th, 5th, 7th, 11th, 12th and 14th December 2023 (1830-2200 hours)
Face-to-Face: 6th and 7th January 2024


Venue
Google Maps
Christie Hospital, Manchester
Course Fee
Full Course: £580.00

Face-to-Face Component Only: £480.00

Theoretical Component (Interactive Discussions) Only: £175.00
Closing Date
Places will be offered on a first-come-first-served basis and therefore we are unable to provide a precise closing date.
No of Places
24
Dress code
Professional/Semi-formal
Downloads and Links